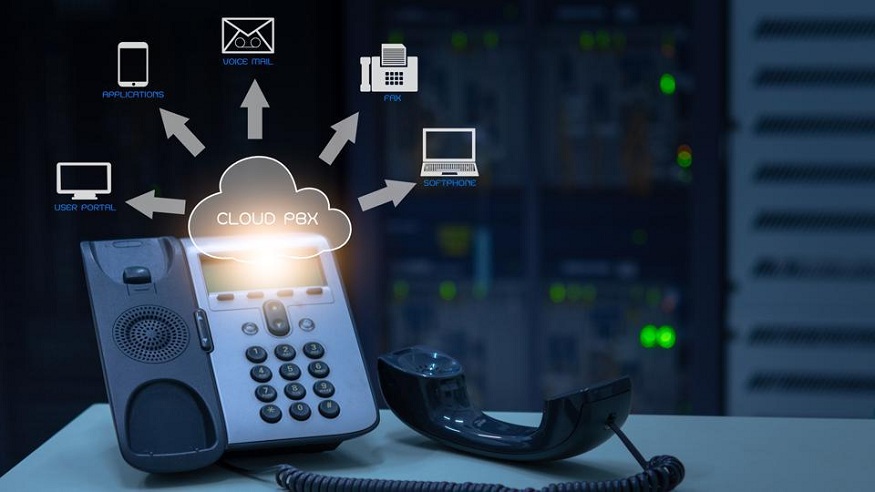 In today's highly connected environment, mobile cloud communications have almost become a necessity that fuels any business' ability to communicate. Their flexibility, scale-ability, and efficiency make this essential software for businesses in India and around the world. However, finding the best mobile cloud communication platform in India can be tough. So, let's get started with some tips that are going to make sure you make the right choice for your business, in this comprehensive guide, we are going to give you tips on how to select the best cloud communication platform for business.
Why Cloud Communication Platforms are Essential:
Scalability: These cloud platforms are also very agile and hence suitable for businesses across different sizes. Scaling up and down as required, whether your startup is growing quickly or your enterprise has intricate communication need, cloud communication platforms allow you to grow your tools and resources effortlessly.
Cost-Efficiency: Cloud communication platforms provide a cost-effective alternative to traditional on-premises solutions with no hardware, and low maintenance costs in between. This cost reduction extends beyond the initial set up to cover ongoing operational expenses. This allows you to maximize your budget and allocate scarce resources where they will do the best.
Accessibility: Cloud communication platforms allow for a work-from-anywhere model, permitting staff to interact and collaborate from any location that has an internet connection. This makes it easier for teams to work remotely — whether from their home, as they travel, or while scattered across various locations globally — while increasing productivity at the same time.
Flexibility: A major advantage is the flexibility of cloud communication platforms. These tools are compatible with many ways of communication, voice call, video call, chat and so on. This flexibility enables organizations to choose the communication mode which fits their requirements and update it according to the changes in their circumstances.
Seamless Integration: There are a lot of cloud communication solutions created to fit in nicely with other vital enterprise tools such as CRM systems, project management tools, email clients and productivity suites. Incorporating this integration simplifies processes with all information and communication available in one place, which enhances productivity while reducing the amount of manual data entry and maintenance that is required.
India is among those countries that have witnessed a sudden hike when it comes to mobile users. This makes it an apt country to host mobile cloud communication platforms for users living here who may face language or other technical barriers when using foreign mobile cloud communication platforms. When choosing the best Cloud communication provider for your business in India, some key factors you need to take into account.
Some of the important tips to help you with your decision-making process:
Assess Reliability and Uptime: Dependability is key when selecting a cloud communication platform. These are the reasons that can adversely affect or even shut down your business operations, leading to lost opportunities, revenue, & reputation. To make a valid choice of trading platforms, you must go through the history of its uptime and get feedback from traders already using it.
Consider Security and Compliance: In today's world of digital everything, data safety is of utmost importance. Ensure the platform you choose meets with EU's GDPR standards. Also, be sure to opt for solutions offering strong security features like multi-factor authentication, end-to-end data encryption, and stringent access controls to keep your private information secure. Platform security should have built in end-to-end encryption for communication channels and data storage.
Evaluate Call Quality and Connectivity: For effective communication, the platform should provide clear audio and video calls for smooth collaboration. If your company has remote or global teams, then it's critical that you check out the platform's call quality by doing some test calls. Focus on how the platform copes with bad and unstable internet connections as this is significant in India's network landscape as Internet connectivity varies wildly. A platform that guarantees clear calls and reliability when network conditions are not optimal is critical to ensuring seamless communication.
Scalability and Flexibility: As you grow your business, your needs for communication may be changing. Selecting a platform that can scale with your company as much as you need is essential too. Think if the platform provides flexible payment options or extra features you can use based on your needs.
Mobile Compatibility: With mobile devices becoming ubiquitous, mobile compatibility is a requirement. Also, check if you like your accountant or tax attorney as much as the guy who comes in to mow your lawn. Test the mobile app's speed and user experience.
Integration Capabilities: Be sure to confirm that the platform connects well with business tools you use like email clients, CRM systems, project management software, and productivity suites. Integration will help simplify your processes and increase productivity.
Customer Support and Training: Good customer service also comes handy when technical troubles arrive. Investigate what customer support options are available (i.e., live chat, phone number, email address), how responsive they are (i.e., typical response times), and what other users have to say about their experience with customer service. Plus, does the platform include training resources or materials to assist your team in utilizing the tool effectively?
Cost Considerations: Evaluate pricing plans and terms on which payments are structured. Search for hidden charges and evaluate the total cost of ownership. Make sure to look at the free trial that the platform supports or the money-back guarantee so that you can try to test their services for your business.
Conclusion
Choosing the right mobile cloud communication platform for your business in India is a key strategic decision that can affect the outcome of your operations and business success. If you follow guidelines, research and analyze all your options, you will be able to choose wisely and make a decision that meets your business needs, improves communication, and helps in digital growth. A thoughtful analysis and due diligence will guide you towards the best mobile cloud communication platforms in india.